Keens Cheddar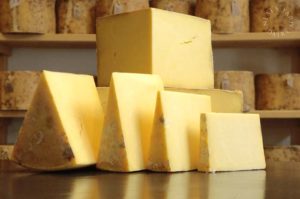 Keens Cheddar is one of only a small handful of makers who have survived the test of time and are making traditional cheddar the way it should be, with raw unpasteurized milk from grass fed cows living on their own farm.

Montgomery Cheddar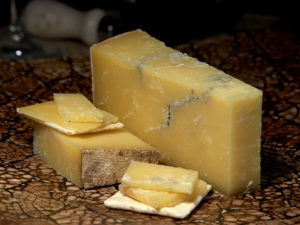 Montgomery's Mature Cheddar is the epitome of traditional, handmade, unpasteurized Somerset cheddar, matured for 12 months wrapped in muslin cloth on wooden shelves and has deep, rich, nutty flavours.

Halloumi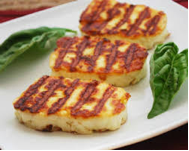 Halloumi cheese, sometimes just called "grilling cheese is a delicious and uniquely grillable cheese. Halloumi should be warmed, grilled, or otherwise fired up in order to really be enjoyed. Cooked, the saltiness fades into a strong savory bite, with a slightly creamy texture.

Kaltbach Le Chevre is back in stock!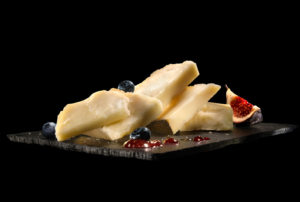 A firm, creamy and crumbly texture. Described to have a well balanced delicate aroma, combined with fruity walnut tones!

Quince Fruit Jelly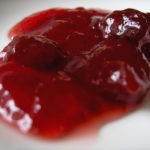 Try this with 6 or 12 month Manchego!

Brickstone Cheese Pleasers
A great new assortment for you to try!

XL Free Range Eggs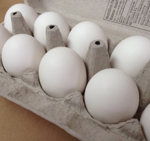 I know "eggs?" you say, but if you are making a cheese omelet what do you need? Eggs of course!

Kalamalta Fig Spread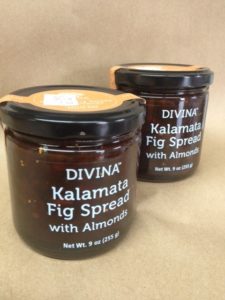 A sweet, smokey and nutty blend of Greek Kalamata olives, Aegean figs, almonds and balsamic vinegar. A versatile cheese pairing jam!

Coppa, Pancetta and Salame Piacentino

Straight from Italy! Only products whose characteristics are inherently dependent on their production area are awarded the "Protected Designation of Origin" registration by the European Commission. Coppa Piacentina, Pancetta Piacentina and Salame Piacentino obtained the PDO in 1996! Give these a try with your next cheese platter!

Honey from Honeyview Farms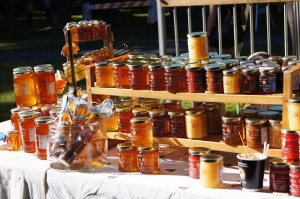 The perfect pairing honey and cheese! Runny and unpasturized! Who would have thought! All of Honeyview's honey is produced locally by their own bees! Ask me about what cheese & what honey to select when creating your perfect pairing! The 60oz size is perfect size for single event pairings, gift baskets or hostess gifts!!

~Cheese Man Gifts!~
Our Cheese Bags are Back!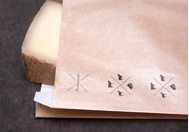 Tired of spending too much time wrapping your cheese? Then say hello to cheese bags. Our bags are manufactured in France and specifically designed to keep your cheese fresh longer. The unique material allows cheese to breath while maintaining optimal humidity! These make excellent gifts for those cheese lovers in your family!

Cheese Cutters, 3 Piece Cheese & Condiment Serving Set, Cheese Tags, Big Cheese Hats and Big Cheese Mugs!
Everything you need for the "Big Cheese" in your life!