In order to get you to try something new, we always feature one or more cheeses at discounted prices.  You get a deal and you may find a new favourite.  Visit us in-store for exact pricing.
Check this site regularly for new tasty treats or sign up for
The Cheese Man E-Newsletter to be kept informed!

To encourage you to try two of our new cheeses we have put special pricing on the following cheeses ~

Fromage d'Affinois – Light
Made with pasteurized cow's milk and cream. How can this especially creamy, fresh, delicate taste have only a 9% fat content!! Hard to believe but definitely worth a taste for those who are watching such things!!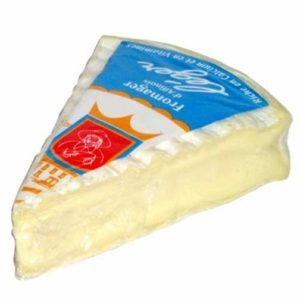 Morbier
The cheese is ivory in colour with a soft and elastic texture. A purplish layer of tasteless liquid ash, horizontally separates the cheese. It has a slight aroma plus a rich and creamy flavour.