In order to get you to try something new, we always feature one or more cheeses at discounted prices.  You get a deal and you may find a new favourite.  Visit us in-store for exact pricing.
Check this site regularly for new tasty treats or sign up for
The Cheese Man E-Newsletter to be kept informed!

To encourage you to try two of our new cheeses we have put special pricing on the following cheeses ~

Brie De Meaux
Brie de Meaux is a soft, cow's milk cheese that delivers a very quiet combination of hazelnut and fruit aromas. During the course of the milk's transformation, it's the molding step that is most important: it is done by hand, by filling the 20 cm (8″) molds with successive thin layers, using a "Brie shovel." After draining on reed mats for about 18 hours and being salted with dry salt, the cheese is transferred to ripening cellars for between 7 and 9 weeks.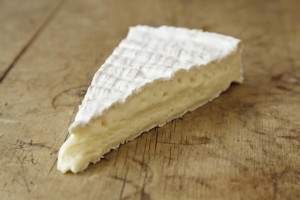 Morbier
The cheese is ivory in colour with a soft and elastic texture. A purplish layer of tasteless liquid ash, horizontally separates the cheese. It has a slight aroma plus a rich and creamy flavour.