I will continue to pass on the names and descriptions of those wines I particularly enjoy! Until you, my customers, suggest other wines to list as "must tries".
Some are at low price points but, the majority, are not! When I go to a wine tasting I'm not lining up for the less expensive wine! Call me crazy but it is just the way I am!
Also I'd like to take credit for the detailed tasting descriptions but I have to confess they are complements of the wine makers themselves!
I am recommending two easy drinking white wines that will pair with just about anything. Both of them are Chilean Sauvignon Blanc. Their price point is in a perfect range for this social season.
Caiti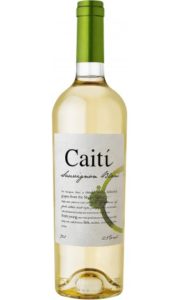 Volume: 750 mL
$ 14.99
Tasting Notes: Nice fresh citrus and tropical aromas. On the palate it shows a long freshness and a mineral touch. Easy drinking and pairing due to its balanced acidity.
Pairing:
Try this with the Gruyere, Pecorino, Jarlsberg, Brie, Cambozola, Morbier
This wine can be found at Everything Wine
Errazuriz Sauvignon Blanc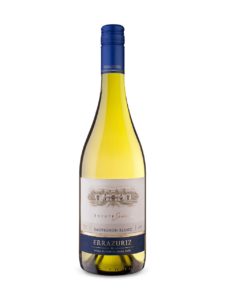 Volume: 750 ml
$ 13.29
Tasting Notes:
: Cold fermented in stainless steel tanks. This wine has the flavours of tropical fruit and green apple on the palate to accentuate the crisp acidity.
Pairing:
Petit Basque, Tête de Moine, Montgomery Cheddar, Gouda
This wine is available at Everything Wine
If you have a great wine that you would like to share with other Cheese Man customers email your favourite picks to info@cheeseman.ca and I'll do my best to get them posted on the web site. Also be sure to provide where you purchased the wine, approximate price and what cheese it goes great with!