What an amazing summer it has been! Hope you have had some time to relax and enjoy time with your family. We have had a few celebrations this summer so have enjoyed a glass or three of wine while trying our new cheeses.
I will continue to pass on the names and descriptions of those wines I particularly enjoy! Until you, my customers, suggest others wines to list as "must tries".
Some are at low price points but, the majority, are not! When I go to a wine tasting I'm not lining up for the less expensive wine! Call me crazy but it is just the way I am!
Also I'd like to take credit for the detailed tasting descriptions but I have to confess they are complements of the wine makers themselves!
Glaetzer Bishop Shiraz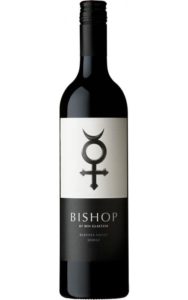 Volume: 750 mL
$ 43.99
Tasting Notes: This Shiraz is from Barossa Valley in Australia. You can taste the dark fruits, spice and cedar. Deep, full bodied red with tastes of blackberry and cinnamon. This one can be laid down for a few years if you have control.
Pairing:
Try this with the 12 mo Manchego, Schropshire Blue, Munster, extra-aged Gouda (cow, goat or sheep)
This wine can be found at Everything Wine
Viognier Marsanne – D'Arenberg Hermit Crab McLaren Vale
Volume: 750 ml
$ 18.49
Tasting Notes:
This Viognier is a great wine for the summer sipper. This wine is named for the crab that lived in the limestone-lade ground of the McLaren Vale vineyards. This wine is a beautiful blend of the Viognier and Marsanne grapes to create a fruit forward crisp wine that has a savoury finish.
Pairing:
Excellent with Morbier, Petit Basque, Chaumes, Piave
This wine is available at BC Liquor Stores
If you have a great wine that you would like to share with other Cheese Man customers email your favourite picks to info@cheeseman.ca and I'll do my best to get them posted on the web site. Also be sure to provide where you purchased the wine, approximate price and what cheese it goes great with!